The days are slow here but then you look out the window and the sun is setting and the day is almost over.
I sat and chatted about ghosts/elves with Anne and Dylan and told them about the footsteps that I heard at the studio while I was playing in the middle of the night. Apparently a psychic came into the studio and said he heard screaming in the freezer. I think it was all the murdered fish. I will play for them.
It's important to pay attention to opening times of things. I keep missing everything so I am writing it down.
The restaurant (The Harbour) is open Monday-Friday from 12-1:30 and Friday/Saturday 6-10PM
The pool is open Monday – Friday 4-8 and Saturday and Sunday 1-5PM
The gym is open Monday – Thursday 7:45 – 8PM Friday 7:45 – 4PM and Saturdays 10 -12pm
The library is open Monday/Tuesday/Wednesday from 8-12pm
The gas station opens at 4PM for Hot dogs
The culture center is open for special events (knitting on Wednesdays)
I have joined a choir here in SKAGASTRÖND. They practice every Tuesday night inside the beautiful church that points me home each night after I am finished at the studio. The song here is called góða ferð which the woman beside me explained means have a good journey (or bon voyage) but the trip that they are talking about is the trip you take after you die. The afterlife. You can feel the power in the song.
I walked home that evening and was cooking my noodles when Lena came into the kitchen excited and speaking in swedish. What? What? The lights they are here. Everyone in the house got up and we all walked to the studio in the cold air.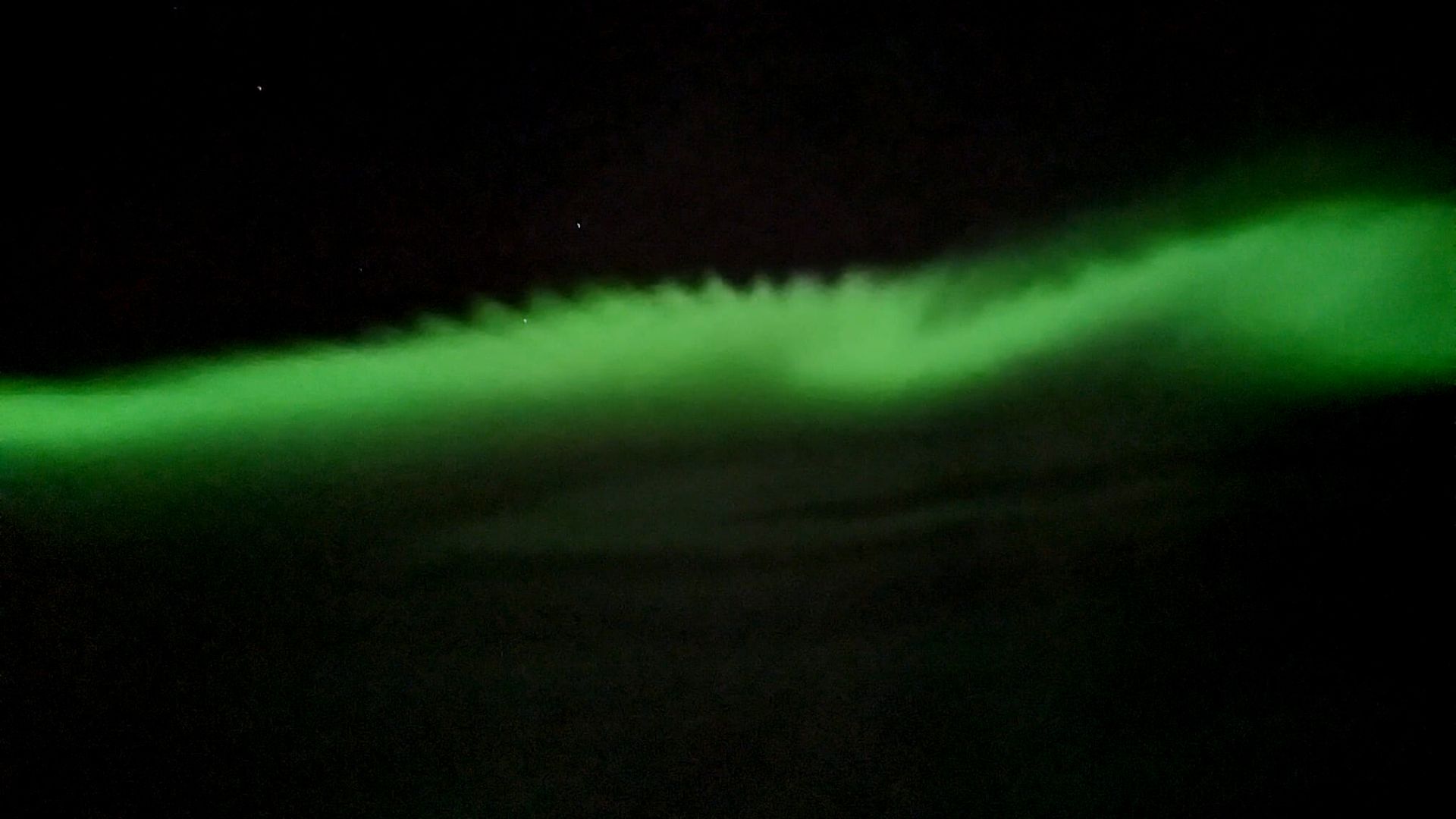 We looked into the sky and there they were.
The northern lights.